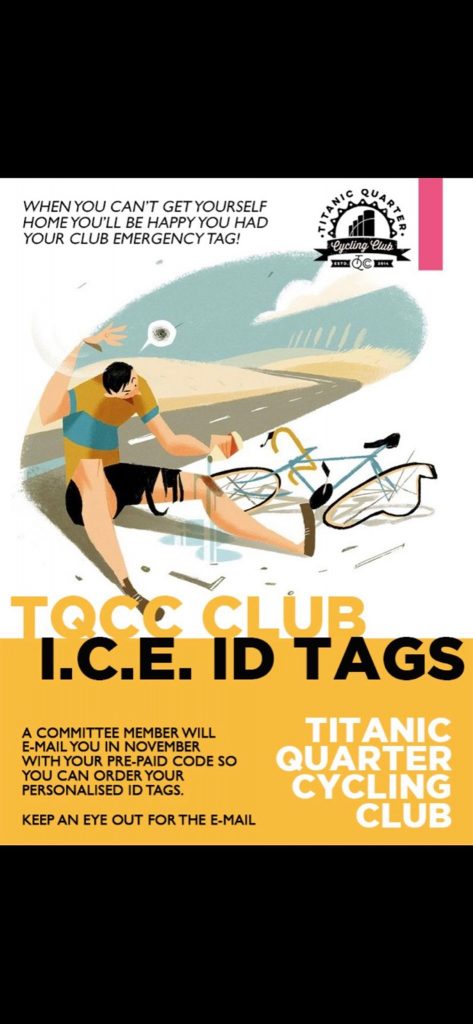 Hi all,
Further to the news in the Club Team brief regarding the issuing of emergency ID tags, A committee member will be e-mailing you all individually soon with the web link, an individual Code and instructions to allow you to order your personal tags! Keep an eye out for the e-mail!
Before you start the order process, we recommend you check out the OneLife iD help videos in the links below to get an idea of what information you want to include on your iD tags. Your iD tag also comes with a web address to your online profile where you can add extra information you cannot fit onto the tag itself. You can also continuously update medical info on your online profile and add multiple contacts in the event the emergency contact on your tag itself is not contactable.
Some useful links to help complete your OneLife iD profile and iD tags:
• OneLife iD getting started guide
https://onelifeid.com/img/help/gettingstarted.pdf
• Overview of the OneLife iD concept
https://onelifeid.com/page/onelifeidintro
• Top tips on information to include in your profile
https://onelifeid.com/news/view/Info_guide
• Adding extra ID information with the OneLife iD online ID profile
https://onelifeid.com/page/Online-ID-Profile-video
• Turn your mobile phone into an Emergency ID
https://onelifeid.com/page/Emergency-ID-lockscreen-video
Drop us an email @ [email protected] if any issues with the order codes!
The TQCC Committee